inkMe
inkMe is a tattoo finding app that I created for my UX Immersion course. Its purpose is to reduce regret by helping users connect with artists and find inspiration for their tattoos. Follow the arrows to learn more about my process of creating this app! You can view the high-fidelity prototype here: https://invis.io/VJPX6OCP4T2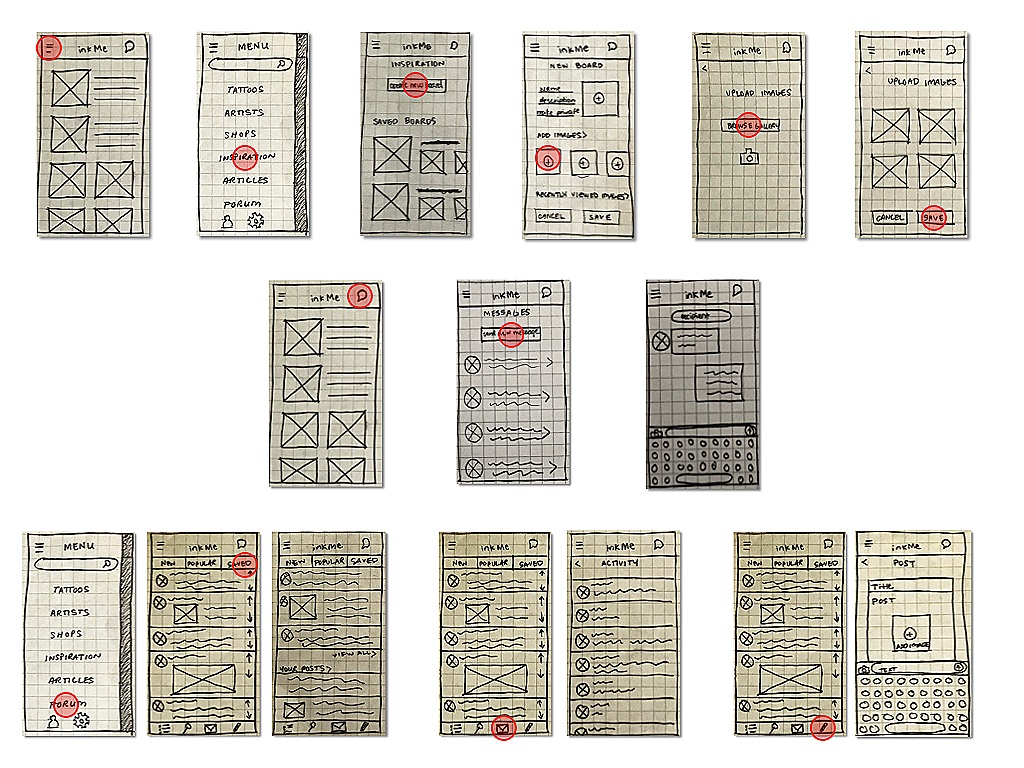 inkMe low-fidelity prototype
The first prototype I created for inkMe showing 3 different functions of the app - creating an inspiration board, sending a new message, and submitting a post to the forum. The forum prototype also shows viewing saved posts as well as recent activity.
inkme mid-fidelity prototype
Using Balsamiq, I created a mid-fidelity prototype of inkMe. I used the same functions as my low-fidelity prototypes, taking users through creating an inspiration page, sending a message, and viewing the forum.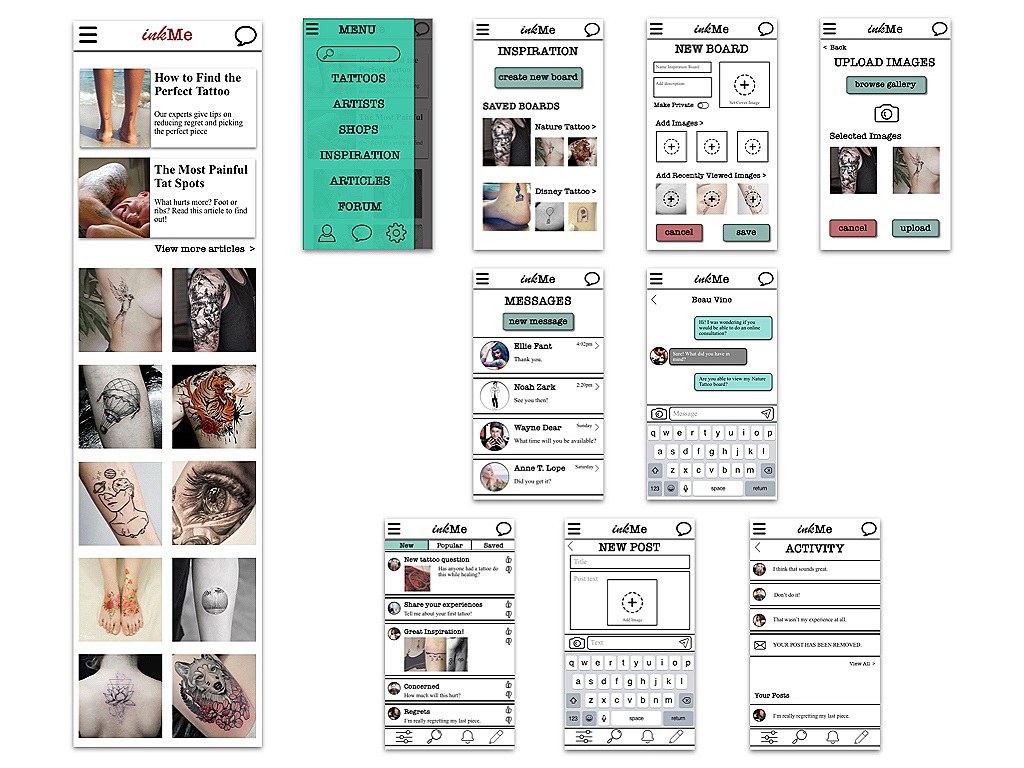 inkme high-fidelity prototype - first iteration
Using Sketch, I created the first iteration of my high-fidelity prototype. This continued to focus on the same three functions as previous prototypes. After completing this prototype, I went onto my user testing to see what potential users thought.
participant information for user testing
Once I had completed my first iteration high-fidelity prototype, I moved onto user testing. I created a usability test script and recorded 6 participants interacting with the prototype through InVision.
Each participant was asked to complete set tasks through InVision. I then recorded their reactions and comments, as well as made observations. Using that information, I created an affinity map to organize the data.
usability testing observations
After creating the affinity map, I organized my findings into a chart where I would be able to identify the most common and important errors and come up with possible solutions to improve my design.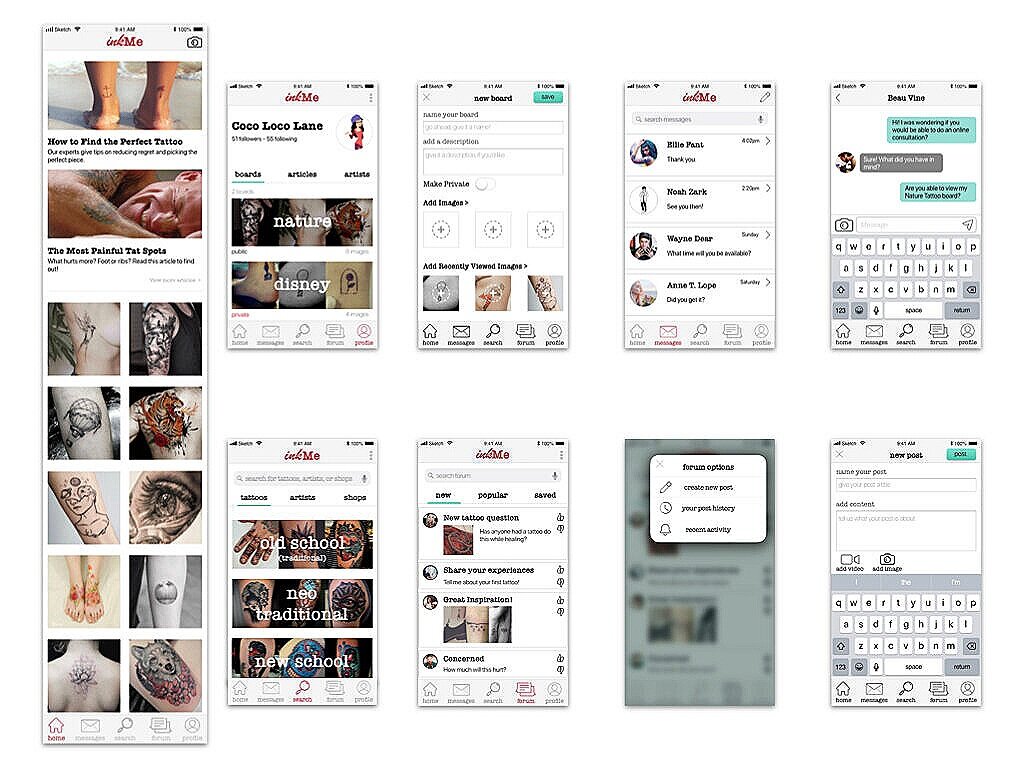 inkme high-fidelity prototype - second iteration
Based on user testing results, I updated my prototype to fix the discovered problems. I also redesigned the prototype following the IOS Human Interface Guidelines, making inkMe look more like a native IOS app. I added an additional search page, as well as option pages such as the forum options shown above. This prototype is still being improved upon, however the most recent version can be viewed here: https://invis.io/VJPX6OCP4T2